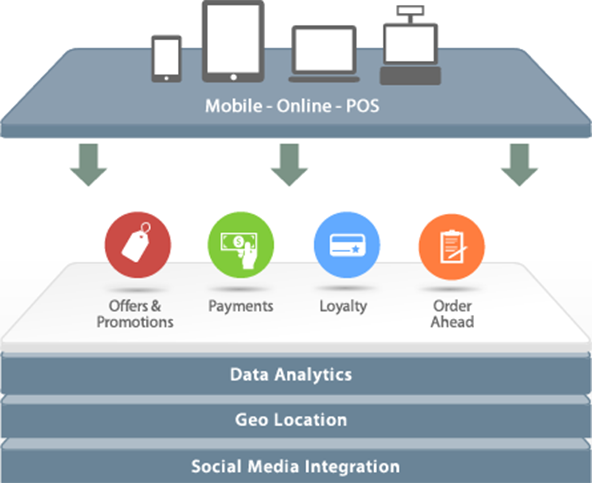 Cardfree is the latest mobile payments start-up to manage to get funded in a big way. Yet, for the first two days after I read the press release announcing the company's launch and its funding, I simply ignored it. See, it sounded like one of those vague, we-do-it-all-type of announcements that tell you nothing of any significance. In fact, such an announcement could do more harm than good, as the company making it risks not being taken seriously.

However, I kept bumping into reviews of Cardfree's offering on other blogs and, perhaps because most of them told me nothing more than the start-up's press release itself, I decided to take a closer look. Also, I have to admit to being a bit annoyed with the willingness of so many fellow bloggers to give a company free publicity, apparently simply because it had managed to get funded. Well, I guess I would have to thank the blogosphere, because it turned out that, on closer inspection, Cardfree's business model made good sense. In fact, it closely resembles the business model of another recent entrant into the U.S. mobile payments scene — U.K.-based mPowa. Let's take a closer look.

The Cardfree Approach

The start-up tells us that it launched
the first fully integrated mobile merchant platform, enabling companies to drive incremental visits, larger ticket size, tender preference and more meaningful consumer engagement under their branded experience. Last month the company closed $10 million in Series A Funding.


The CARDFREE platform combines a full range of merchant solutions, including personalized offers and promotions, mobile payments, loyalty, order-ahead and social media engagement, all of which comes with robust reporting. With the ability to leverage existing integrations into most major POS systems and deep data analytics, CARDFREE gives merchants unparalleled visibility into their customer base.

As I said, it's as nebulous an announcement as you could get. As AllThingsD.com's Tricia Duryee says:
Cardfree is a little vague on what its approach will be to the market. Squire [Cardfree CEO] says everything is on the table, including near field communication, barcodes, one-time authorization or PayPal's approach involving entering a mobile number and PIN. For now, the company sounds a lot like a consultancy, with many of the brands requiring a lot of hand-holding to figure out what they need or want.

Yet, what Duryee and others have missed is the significance of Cardfree's decision to design its mobile payments service to be used as an addition to, not a replacement of, its merchants' existing credit card processing systems. Whereas mPowa has also employed that strategy, all major players — including Square, PayPal and Intuit — insist on exclusivity. That, and the start-up's willingness to provide its services on a white-label basis, may be enough of a difference to give Cardfree a fighting chance.

The Cardfree Opportunity

As is the case with mPowa, Cardfree could be a perfect fit for merchants which want to give mobile payments a try, but are unwilling to sign up for Square. And there are good reasons why they would not want to do so. Unless the merchant is big enough to be able to negotiate a special pricing arrangement — as Starbucks did — Square's processing costs are simply too high for most businesses. To prove that point, we've examined Square's pricing in several posts before, for example in this one.

So using Cardfree would allow the merchant to accept mobile payments, even as it keeps its existing pricing arrangement and hardware. It is not explicitly stated, but it would be safe to assume that Cardfree would charge the merchant a small fee for its service. That is how mPowa does it — its surcharge is a flat fee of 0.25 percent of the transaction amount.

Apart from mobile payment processing, Cardfree's platform enables merchants to manage loyalty programs, as well as offers and promotions that could be tailored to target customers based on various factors like shopping behavior or delivery preference (SMS, email, etc.). However, the company has not released any pricing details for these services, even as the following statement makes it fairly clear that they would not be free:
Merchants can select specific capabilities or full platform functionality, all of which come with robust data analytics and reporting.

However, it should be noted that similar functionalities are provided by Square at no charge.

The Takeaway

From what I've read, Cardfree's main selling point seems to be their claim to ensure that merchants "remain at the center of their customer relationships, rather than being secondary in third party mobile apps or wallets". CEO Squire elaborates for AllThingsD.com's Duryee:
I think there's a lot of noise with companies saying you have to replace the point of sales equipment, or use my tablet, or upload this software. It's always about 'let me leverage your customer to build my brand'… My belief is, we can do more on behalf of their own brand and building a direct one-on-one relationship.

Hence, the white-label solution. That approach does make sense, but ultimately the proof of the business model will be in its adoption.

Image credit: Cardfree.