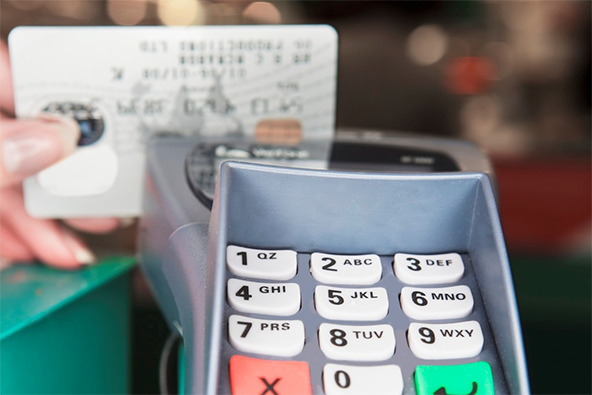 A new monthly debit card fee, about to be tested by Wells Fargo in several states, should convince anyone who may still have doubted it that the biggest loser from the lowering of the debit interchange fees by the Federal Reserve will be the American consumer.

Wells Fargo to Charge $3 for Carrying a Debit Card

The news is that Wells Fargo will begin charging customers in four states a $3 monthly fee for their debit and ATM cards. That fee is independent from any monthly fee these customers may be paying for the checking accounts to which their cards are linked.

Wells is only the second big bank to begin testing debit card fees after Chase pioneered the practice last year in Wisconsin. Several mid-size banks have also begun charging such fees and others are surely keeping a close eye on the experiment.

While fees for carrying a debit card (this even sounds awkward) are still in a beta-testing mode, however, the garden variety monthly service fees for checking accounts are now the new normal. Most of the big banks, including Wells Fargo, Chase, Bank of America and Citibank, are now charging monthly fees, unless customers meet certain conditions, such as maintaining specified minimum balances, set up direct deposits, etc.

What Is at Stake for Banks

Our own calculations show that the new interchange limit that the Federal Reserve placed on debit card transactions — 0.05% of the amount + $0.22 per item — will cost issuers about $7 billion dollars in revenue a year, based on 2009 volumes.

However, this number is certain to increase rapidly, as debit card use is already growing quickly and the growth is projected to speed up. According to the Federal Reserve, between 2006 and 2009, the number of debit card transactions in the U.S. grew at a compound annual growth rate (CAGR) of 14.8 percent, while the volume of debit transactions grew at a CAGR of 13.5 percent. Apply this rate of growth to the $7 billion 2009 figure and you'll understand why banks are so anxious to find a replacement revenue source.

The Takeaway: Consumers Will Pay for the Shortfall in Bank Revenue

When the Fed's final rule on the debit card interchange fee cap was announced, we wrote:
The latest version of the Fed's final debit interchange rule has not changed much. It is still good news for retailers and bad one for issuers. It is also still bad news for consumers who are already feeling the rule's side effects, even before it has taken effect. Anticipating lower revenues,?ábanks have begun creating new or expanding existing revenue sources. As a result, free checking accounts are going away, new bank fees are being introduced and old ones increased, interest rates are being hiked, rewards are being slashed, etc.


So the damage to consumers is already done and it will not be reversed, even if the Fed eventually decided not to change the interchange status quo after all. What we have here is a government-mandated redistribution of revenues from one industry to another, something it has no business doing.

We stand by our assessment.

Image credit: Familieslivingwell.blogspot.com.