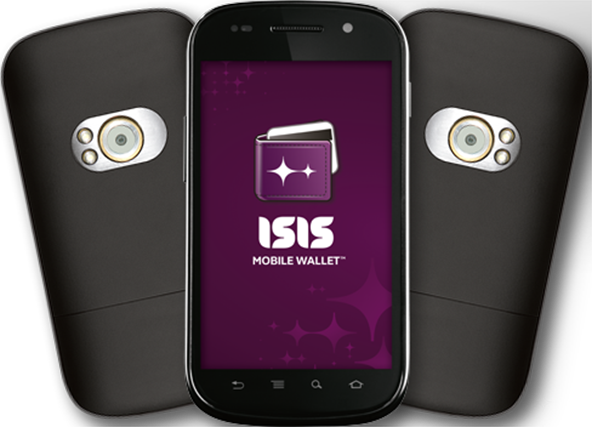 Apparently the wireless carriers that formed the high-profile mobile payments joint venture Isis think so. Or at least that is what they say they think. Which is interesting and unexpected, not to mention a bit baffling.

Just to remind you, the joint venture was created last November by carriers AT&T, Verizon and T-Mobile, payment network Discover and British bank Barclays. Isis was supposed to create a closed loop mobile payments system where the company would issue its cards and process its transactions on its own system. Then last week Isis suddenly announced that it was scrapping this plan by opening up its platform to Visa and MasterCard. Isis would now develop a digital wallet in which consumers would be able to place any card they chose. A great news for consumers, but how exactly Isis was going to make money remained to be explained.

AT&T Blames Lowered Mobile Payments Ambitions on Regulations

Apparently the joint venture's founders were also concerned with the new direction taken by the new company. More than that, it now seems that they don't really believe in its prospects and are looking for someone to take their frustration out on.

John Stankey, AT&T's head of business solutions, has blamed its company's scaled back mobile payments ambitions on the (not yet enacted) Durbin Amendment of the sweeping Dodd-Frank financial overhaul legislation that went into effect last year. If passed, the amendment would significantly limit the amount card issuers can charge merchants for accepting debit card payments.

"Some changes in the banking laws occurred with the amendments that were put in with the Dodd-Frank bill… As transaction fees were limited and things were changed, it kind of changed the business model," Stankey told Reuters.

So what are we to make of that?

Isis Suffers from Poor Planning, not Regulatory Changes

There are many things that are wrong with what AT&T is saying, but I will only focus on a couple of them. Firstly, let's assume that the Durbin Amendment is passed as planned, which is far from certain, and interchange fees on debit card transactions go down. Yes, this would hurt issuers, but we knew of the proposal more than a year before Isis was actually formed. Our first post on the subject was in September 2010. It is hard to believe that the carriers were clueless about proposed regulatory changes that could have a huge impact on a project of such scale.

Which brings me to my second point. Yes, the Durbin Amendment would have an impact on Isis. But credit card fees will not be affected by the new legislation. Moreover, as we have explained on multiple occasions, the interchange fees are only one component of the total fees merchants pay for each card transaction they process. The other component is the fee charged by the processing bank, which will not be affected by the amendment (in other words, Isis could charge as much as it pleased). As Isis was initially designed to be a closed-loop platform, it would have been collecting both portions of the total discount paid by the retailers.

So we are left wondering if the carriers' woes are the result of ignorance of how the payment card industry functions or overoptimism concerning the cost and time frame for such a huge system to be put in place. Either way, Isis is suffering from poor planning, not suffocating regulation.

Image credit: Isis.