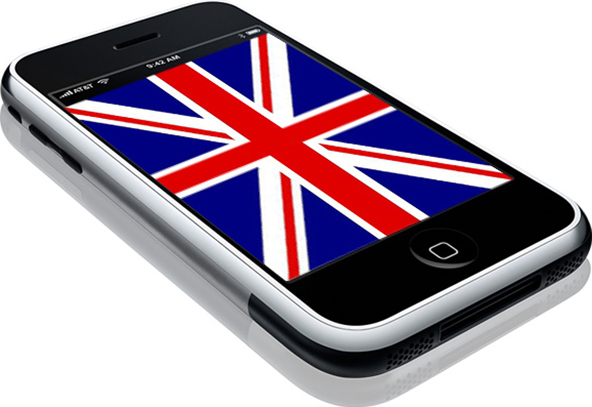 Orange, the biggest British mobile phone operator, and Barclaycard, a large credit card provider, are set to launch a mobile payments service that would let users make payments by simply waving their handsets by the point-of-sale (POS) terminal at participating retailers, the companies said in a press release. Initially, payment amounts will be limited to ?ú15 ($24).

The service is due to launch in the summer of this year and will be based on near-field communication (NFC) technology. NFC is currently primarily used in mobile phones, enabling the transmission of data at short distances (up to four inches), allowing NFC devices to communicate with smart cards and readers.

Apparently the U.K. is ahead of the U.S. in NFC-equipped retailers, as Orange said that its mobile payment service will initially cover some 42,500 stores, including the chains Pret a Manger, EAT and Little Chef. In the U.S. at present Starbucks is the only merchant that has launched an NFC program, although there have been plenty of other high-profile announcements from major U.S. carriers, technology giants, credit card companies, retailers, start-ups and others.

The U.K. seems also to be ahead of us in the number of NFC-supporting smart phones. Admittedly, this is not all that great of an achievement, considering that in the U.S. the Samsung-built Google Nexus S is the only device currently available that supports NFC. In the U.K., in addition to Google's handset, Nokia has built NFC capability into several models. Orange said that it is "working with the world's leading handset manufacturers" to enable the service.

By itself, however, an NFC-enabled phone will not be sufficient for making payments. Orange users will also need special SIM cards, on which the mobile payments technology will actually be based. You may ask why both the phone and the SIM card would have to be NFC-enabled when clearly either one could do the job perfectly well by itself. The answer is that the SIM card allows Orange to own the account and a bigger share of the revenues (we don't know details on the contract terms of Orange's partnership with Barclaycard).

Until the SIM cards are distributed, the service could potentially be used with Barclaycard's contactless credit and debit cards, of which there are more than 10 million in the U.K., according to the company. Users could download an app on a phone to link it up with that card. In the U.S. most Chase cards are now contactless, although most cardholders are unaware of it. To check if your card is capable of wireless communications, look for the "blink" sign on its back.

Payment Processing Takeaway

Above else, what Britain's first large-scale NFC program tells us is that the carriers are unafraid to take on the management of the payment accounts. There are not many details, but presumably the payment amounts will be added to the user's mobile phone bill. Of course, Orange is hedging its risks by placing a ?ú15 cap on the monthly amount users can charge. But this is exactly the weak point of the offering and it raises the question what would Barclaycard's role be. If, on the other hand, a credit card is charged when a payment is made, then there would be no limits, other than the card's line of credit. So there is room for improvement.

What do you think an NFC-based mobile payments service should look like?

Image credit: Gadgetsteria.com.