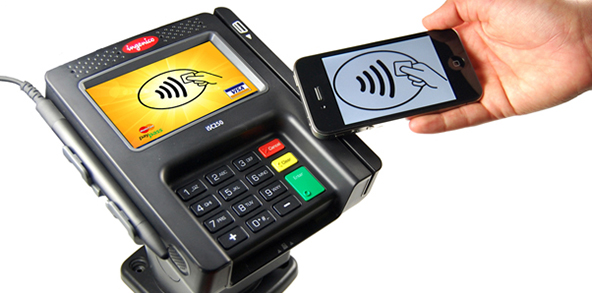 Australians are using their cell phones for making payments online in ever greater numbers, according to a new report, published by PayPal. Mobile payments volumes have grown at an amazing rate in 2010 and the growth spike will be even more impressive in 2011, as consumers are increasingly becoming more comfortable with the process and the share of internet-enabled phones approaches 100 percent.

$155M in Mobile Payments in 2010

The report's headline number is the $155 million worth of mobile payments transactions, completed by Australians in 2010. The researchers don't tell us what the number was in 2009, so we don't know the growth rate.

However, they do tell us the respective numbers for PayPal and these are impressive, to say the least. PayPal's total mobile payments volume in Australia in 2010 was $42 million, up "14 fold" from the previous year. To put this number in perspective, PayPal's global m-payments volume in 2009 was $141 million, a total which will be exceeded by the tiny Australian market alone in 2011. The payment processor's monthly growth rate last year was 25 percent.

11% of PayPal Users Have Completed a Mobile Transaction

Out of 3.6 million active PayPal account holders in Australia, more than 400,000, or 11 percent of the total, have already used their phones to complete a transaction. The share of PayPal mobile payments users in 2009 was one percent, we learn from the report.

These numbers are set to grow in 2011, as the share of internet-enabled phones, already at 63 percent in Australia in 2010, continues to move upward. PayPal estimates that smart phones may take over 100 percent of the market as soon as within two years. Moreover, Aussies feel ever more comfortable making payments from their phones and 68 percent of them plan to do so in 2011.

Consumer Mobile Payments Preferences

Typically, mobile purchases involve small-ticket items and PayPal's experience is no different. Here is what Australians bought from their cell phones in 2010:

Top 10 items bought using mobile devices in 2010 (AUD millions)

| | |
| --- | --- |
| Item | Transaction Volume (AUD Million) |
| Clothing, shoes, accessories | 20 |
| Books | 13 |
| Gifts | 12 |
| Financial products / services | 11 |
| Music downloads | 9 |
| Tickets for movies | 9 |
| Computer software | 7 |
| Video game and app downloads | 6 |
| Collectibles memorabilia | 6 |
| Baby and child related goods | 5 |

And now here is a list of the items Australians would like to purchase from their phones, if they could:
Tickets for airline.
Tickets for movies.
Gifts.
Books.
Tickets for live concerts / events.
Clothing, shoes, accessories.
Computer software.
Home appliances.
Donation.
Health and beauty products.

So half of the items Australians would wish to purchase from their phones are already available to them. The biggest exception is the airline ticket category, which is not surprising, as these are larger-ticket items. Additionally, airlines fall into a very high risk credit card processing category, which may prove to be a stumbling block as well.

The Takeaway: 2011 Will Be Huge for Mobile Payments

PayPal's report provides yet another indication, in case we needed it, that mobile payments are entering the mainstream and will soon become as commonplace as e-commerce transactions. The top reason consumers like m-commerce, cited by 76 percent of the respondents in the survey, is convenience.

Retailers will have no choice, but to make accommodations. In the words of Frerk-Malte Feller, PayPal's managing director:
Retailers must embrace mCommerce now or risk being left behind. Australian retailers were late to the eCommerce market and cannot afford to make the same mistake again.

Image credit: Ingenico.us.