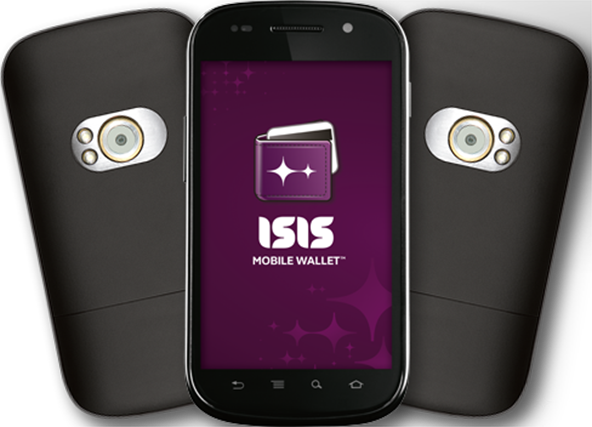 We have finally learned some concrete details on when and how Isis, the joint venture created in November of last year by mobile carriers AT&T, Verizon and T-Mobile, payment processor Discover and British bank Barclays, will begin testing its mobile commerce service.

What Is Isis?

First let's briefly review what Isis does. The start-up relies on near field communication (NFC) technology to enable users to make payments with their phones at participating retailers.

Before they can make mobile payments, users will need to attach a small chip to their cell phones, which will be communicating at the checkout with the retailer's NFC-equipped point-of-sale (POS) system. To complete a transaction, the consumer will wave her cell phone by the merchant's POS terminal, which would "read" the account information stored in the chip, much like a regular credit card machine would read the information stored in a physical card's magnetic stripe.

Presumably, NFC-enabled smart phones like Google's Nexus S will not need any chips to help them communicate with Isis retailers. Moreover, pretty soon all smart phones will feature NFC capabilities, so the chips are probably just a stop-gap measure. Or maybe not, if BlackBerry maker RIM's dispute with U.S. and Canadian carriers over ownership of mobile payments accounts is any indication of things to come.

Isis to Launch Test Pilot in Salt Lake City

So the news is that Isis has chosen Salt Lake City as a test ground for its mobile commerce platform, according to a press release. The launch is scheduled for "early- to mid-2012" and will allow participants to make contactless payments for their Utah Transit Authority (UTA) fares.

The announcement was not a surprise, as Isis had already told us when it was launched that it would be testing its system in several "key geographic markets during the next 18 months." These were rumored to include Minneapolis, Salt Lake City, Atlanta and Austin, so perhaps we should expect the next test to be announced in one of the other identified locales.

UTA seems to have been a logical choice as the Transit Authority had already gone contactless two years ago. The press release tells us that UTA's existing POS equipment is compatible with Isis' chips.

The Challenge: Taking NFC into the Mainstream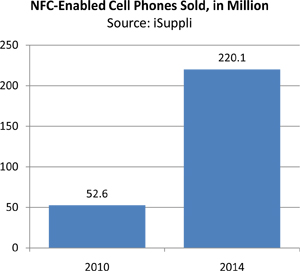 The challenge for Isis will be to achieve acceptance of its payment service on a wider scale. While UTA may have been accepting contactless payments for two years already, the vast majority of retailers in the U.S. don't yet have the capability to do so. Jaymee Johnson, Isis' head of marketing, correctly identifies the challenge:

"Scale is essential," Johnson says. "For merchants to invest, they need to know there will be critical mass on the consumer side. For consumers to find it relevant, they need to know there's critical mass on the merchant side."

The critical mass on the consumer side will be much easier to achieve. As I already mentioned, pretty soon all smart phones will be NFC-enabled and consumers have clearly indicated that they are willing to embrace the new technology, if it makes financial sense.

The process of upgrading the existing payment acceptance hardware, however, will be much more time consuming and expensive. Moreover, it is not at all clear whether retailers, especially the smaller ones, will be willing to foot the bill for the NFC upgrade. Isis and others with mobile payments ambitions (Google comes to mind) will probably offer some financial incentives to speed up the process and this will surely help. Still, it will be a long slog.

Image credit: Isis.