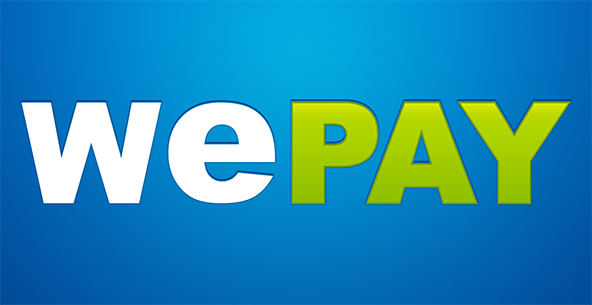 It seems like everyone wants a piece of PayPal these days. Just a few days ago we reviewed two start-ups — Popmoney and ZashPay — which are doing much the same thing the online payment giant does, but with a focus on simplifying the funding process by transferring money directly between the accounts of the sender and the recipient, something PayPal doesn't do and gets a lot of flak for it.

Now we learn from CNNMoney.com's Jennifer Alsever that another start-up, called WePay, is also taking aim at PayPal, but from a different angle. WePay's young co-founders — Rich Aberman, 25, and Bill Clerico, 24 — believe that they have identified a substantial niche that has been largely neglected by eBay's payment service.

The story goes that Aberman got the idea when he attempted to collect the dues for his brother's bachelor party from 14 friends. It turned out it was much trickier than he imagined and it took longer than it should have. Two years later he unveiled the service that was to remedy the bachelors' collection problems.

The founders have managed to back their efforts with some serious financial muscle. According to Alsever, WePay has raised $9 million in seed capital from investors such as YouTube co-founder Steve Chen, former Intuit CTO Eric Dunn and PayPal's co-founder Max Levchin.

Let's take a look at exactly what is being offered here. According to WePay's website, "WePay provides tools that make it very easy for Groups to collect and track money, and for Group members to make payments." Everyone can sign up for free, "create groups, join groups and make payments."

Each group's money is owned and controlled solely by the group's administrator who is also the sole cardholder on the prepaid WePay credit card the website offers.

WePay's fees are paid by the money recipients, similar to PayPal. If the fee is paid out of a bank account, the recipient is charged $0.50 per transaction. If a credit card is used, the charge is 3.50% of the transaction amount, but no less than $0.50. By comparison, PayPal charges 2.90% + $0.30 per transaction, if you receive less than $3,000.00 per month, then the fees decrease as the volume grows.

Now, 3.50% is quite steep, if you compare it to an average merchant account (the generic term for a credit card processing service), which these days charges web-based merchants about 2.10% + $0.25 per transaction and some providers charge less than that.

But is that a fair comparison? Merchant accounts typically charge monthly fees and industry compliance fees. Moreover, setting up a merchant account involves a rather rigorous application process and a credit check of the applicant.

No, it seems like WePay has positioned itself squarely in PayPal's neck of the woods, which makes its long-term viability largely dependent on its giant competitor's tolerance level. After all, PayPal can very easily launch an identical, and cheaper, competing service. But WePay's camp is not overly concerned with this prospect. From Alsever's piece:
"As much as I love and respect PayPal, I'm not too worried, because they're not moving as fast as startups," says Dave McClure, a former PayPal employee and a founding partner at 500Startups, a venture fund that backs WePay.

He may be right.

Image credit: Wikimedia Commons.