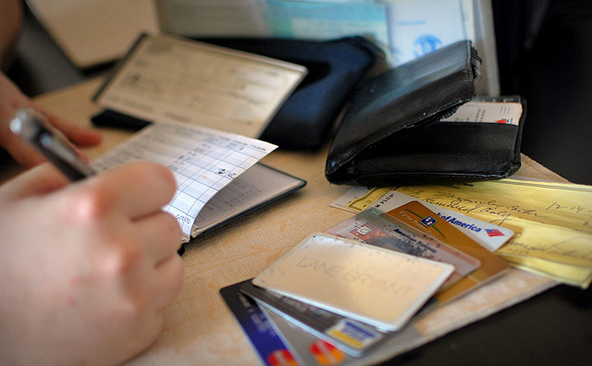 Billing disputes edged interest rates, identity theft and fraud to top the long list of credit card complaints lodged by American consumers with the Consumer Financial Protection Bureau (CFPB) in the four months since it opened for business, we learn from a newly released report.

The CFPB was established by Congress through the Dodd-Frank financial reform legislation and was charged with addressing consumer complaints about financial products and services. Until last week the Bureau was only collecting credit card complaints, but it is now also taking mortgage-related disputes and it plans to handle all types of financial products and services by the end of 2012.

Billing Disputes Top Credit Card Grievance

The CFPB has received more than 5,000 credit card complaints since July 21st, when it began operations. These grievances are categorized into more than thirty different groups, from which consumers are asked to choose when reporting an issue. Here are the categories that received the most complaints:

Type of Credit Card Complaint

Number of

Complaints

Share of

Total, in %

Billing disputes

681

13.4

APR or interest rate

556

11.0

Identity Theft / Fraud / Embezzlement

546

10.8

Closing / Cancelling account

242

4.8

Credit card payment / Debt protection

224

4.4

Other Fee

224

4.4

Billing statement

209

4.1

Collection practices

201

4.0

Credit reporting

197

3.9

The categories' names can be interpreted differently by different consumers, as the Bureau itself acknowledges. However, it seems to me that the CFPB can do better to minimize confusion. For example, why do we need a "billing disputes" and a "billing statement" option, rather than having a single "billing" category? Still, the list gives us a fairly good idea of what consumers' biggest credit card issues are.

More than 4,200 of the complaints received by the CFPB were forwarded to the card issuers who then reported to have resolved about three-quarters of them. Consumers accepted the issuers' resolutions in 71 percent of the cases. These are good results, especially considering that a substantial proportion of the other answers and actions are categorized as "pending," reviewing or "incomplete."

What Do These Numbers Tell Us?

In addition to helping consumers resolve credit card disputes, the CFPB will be using these data to perform its other duties: supervision, enforcement, rulemaking, research, and consumer education. With that in mind, here is how the Bureau reads the results:
First, many complaints show consumers struggling to understand the terms of credit cards and associated products like debt protection services. These show a mismatch between consumer understanding and product function or issuer practice.


Second, complaints have revealed allegedly fraudulent charges to consumers' credit cards made by third parties. The complaint system has identified recurring scams and helped to obtain redress for defrauded consumers. In some cases, the Bureau has conferred with appropriate criminal authorities.


Third, there are a large volume of complaint cases in which the issuer and consumer present conflicting factual accounts. In many such cases, however, issuers have been willing to resolve the complaint.

I would add that the fact that three-quarters of the complaints were resolved and a number of them are still pending tells us that the process established by the CFPB is working. Of course, we don't know whether and how many of these consumers had filed a complaint with their credit card company prior to reporting the issue to the CFPB. In other words, we don't know how an issuer's response would differ if a complaint were received directly from the consumer, rather than routed through the governmental watchdog. Now, that would be an interesting piece of statistic.

The Takeaway

I don't think that any of the above three observations is particularly novel. Nor do I think that we will ever be able to completely eradicate consumer misunderstanding of financial products, fraudulent charges or conflicting factual representation of credit card transactions. Still, if the CFPB manages to make even modest headway into these problem areas, it will have more than justified its existence.

Image credit: Financial Planner.