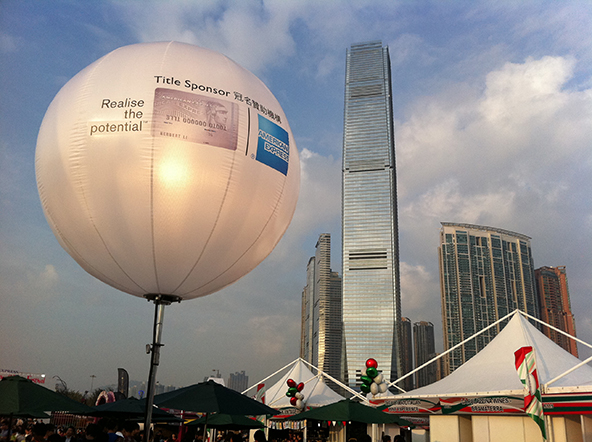 As expected, Visa and MasterCard reached an out-of-court settlement with the Department of Justice, agreeing to allow merchants to offer consumers discounts for using certain types of cards or to steer customers towards cash, check or other forms of payment, we learn today from the WSJ. However, American Express elected to fight in court the government's charges that its policy for preventing merchants from offering customers discounts for using rival credit cards amounts to anti-competitive behavior.

At the core of the dispute are the processing fees merchants pay every time they accept a card for payment. The Justice Department has estimated that merchants pay a total of $35 billion each year in such fees. Retailers have claimed for years that these fees are excessively high and ultimately translate into higher costs for consumers. They scored a victory earlier this year when they managed to convince lawmakers to include a provision in the financial overhaul legislation that charged the Federal Reserve with the task of ensuring that debit card interchange fees (the fees assessed by card issuers that make up about 75 percent of the total processing fees) are "reasonable and proportional" (read lower). The Fed is expected to announce the new rules earlier next year.

Now, it should be said that interchange fees, although set by Visa and MasterCard, are actually collected by the two Associations' card issuing banks. The Associations' cut of each transaction is rather small – 0.11 percent of the transaction amount. Compare that with a range of 1 – 2 percent for the interchange fees. The two Associations' interchange fees for equivalent card types are roughly the same, with small differences here and there.

This is not the case with American Express, however. Unlike the Associations, American Express, like smaller rival Discover, is a bank that performs the functions of both a card issuer and payment processor. Consequently, AmEx collects the full amount of the fees merchants pay for accepting their cards. Moreover, these fees are substantially higher that Visa's and MasterCard's.

American Express' merchant agreements prevent retailers from steering customers to other card brands and the bank is apparently willing to go to court, rather than drop these provisions. AmEx claims that a settlement would give larger rivals Visa and MasterCard an unfair advantage by allowing merchants to promote its competitors' cards.

American Express' stubbornness clearly irritates the government:

"Because American Express has refused to change its rules, consumers are being held hostage from receiving the expanded choices and lower prices that they deserve under our settlement," said Attorney General Eric Holder, as quoted by Washington Post's Ylan Q. Mui. "We cannot allow this to stand."

If, as it seems increasingly likely, American Express is eventually forced to change its policies, merchants will see real changes, but it is not at all clear how consumers will react to the new reality. It is an open question, for example, whether a customer, presented with a potential discount for using a plain-vanilla credit card, will put her 2-percent-cash-back card back in her purse. I guess that could depend on the size of the discount, but would it necessarily be a rational decision? Consumers often accept to pay substantial annual fees for rewards cards, even when they are not likely to accumulate enough rewards to offset the expense. In the end it may come down to who develops the better marketing strategy to deal with the new rules.

Image credit: Wikimedia Commons.