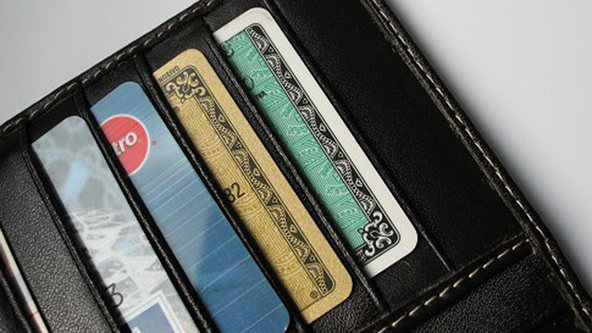 Alabama lead the nation in credit card debt reduction in the second quarter of this year, according to a report by TransUnion, one of the three national credit reporting agencies. The average credit card debt in Alabama was down by 22.4 percent from the same period last year, to an average of $4,753. What makes this figure even more impressive is how far back the second- and third-placed states are. Tennessee residents shed 15.5 percent of credit card debt and Mississippi – 14.2 percent.

Overall, Americans' credit card debt decreased for the fifth consecutive quarter, down 4.1 percent to $4,951 from the first quarter's $5,165, and down by 13.4 percent from the second quarter of 2009, when it stood at $5,719. It is the first time the average American's credit card debt fell below $5,000 since the first quarter of 2002.

Alaskans are by far the most indebted to their credit cards Americans, owing $7,148 on plastic, almost $1,500 ahead Tennessee, whose residents, even after a very good debt-cutting effort, still owed credit card companies $5,654. Hawaiians placed third in this category, at $5,594.

On the other end of the table we find Iowa, whose residents, at $3,792 per person, lead the nation in lowest credit card debt. North Dakota was second best, at $4,097 on average, closely followed by West Virginia at $4,104.

Given the marked reversal in consumer tolerance to debt, it comes as no surprise that the number of new credit card accounts has also decreased, by almost 6.5 percent, as shown by the report. Of course the fact that issuers substantially tightened their underwriting criteria also contributed to the fall in new account originations. This trend was not nationwide, however. There were 12 states that actually saw an increase in newly opened credit card accounts by their residents. The top spot, by a substantial margin, was taken by Maine, whose residents opened up 27.3 percent more new accounts than they did a year ago. Ohio came in second place, with a year-over-year increase of 18.7 percent, followed by Washington – 15.2 percent.

Arizona saw the biggest decrease in the number of new account originations – 15 percent less than last year. Georgia was second with a drop of 14.6 percent, and Michigan came in third – 14 percent.

So what are we to make of these numbers? Well, one trend is clear: consumers are serious about reducing credit card debt, as Federal Reserve data show as well. The new protections afforded by the CARD Act, which is now fully in effect, are helping too, by preventing issuers from charging certain fees (e.g. for not using your card), while limiting others (e.g. capping penalty fees at $25) and making it more difficult to raise interest rates. What is not so clear, however, is whether the trend represents a long term shift in attitude, or once the economy starts to recover, Americans will relapse into the familiar spend-now-pay-for-it-later pattern of the happy pre-crisis days.

Image credit: Hotelnoblesse.it.