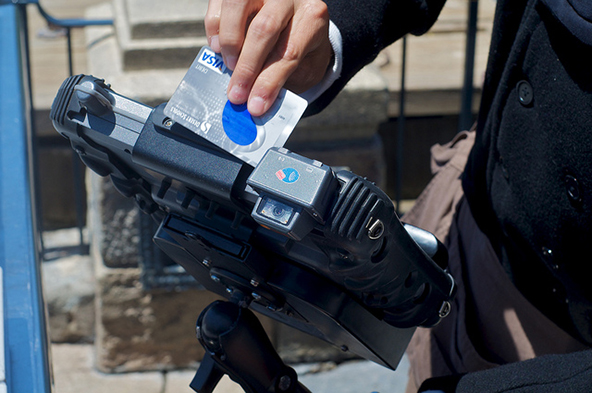 It has often been said on this blog that the face-to-face environment of a physical retail store presents a much more secure setting for the processing of credit card payments. Typically, brick-and-mortar retailers are enjoying lower levels of fraud and chargebacks. Yet, this should not be a reason for complacence. Plenty of things can and often do go wrong with card-present transactions that could very easily have been prevented.

In this post I will offer 6 simple steps for processing face-to-face payments. If you follow them in each of your sales transactions, your fraud rate will decrease significantly.

Once a credit card is swiped through the point-of-sale (POS) terminal at the checkout of your store to complete a transaction, you need to take possession of it and perform the following actions:

These are the rules of accepting credit card payments face-to-face. If you follow them for each transaction, you stand a great chance of eliminating, or at least significantly minimizing, fraud. Customer disputes and chargebacks will also be reduced, however they can also be caused by factors that have nothing to do with payment processing procedures.

Image credit: Makinsensebabe.com.