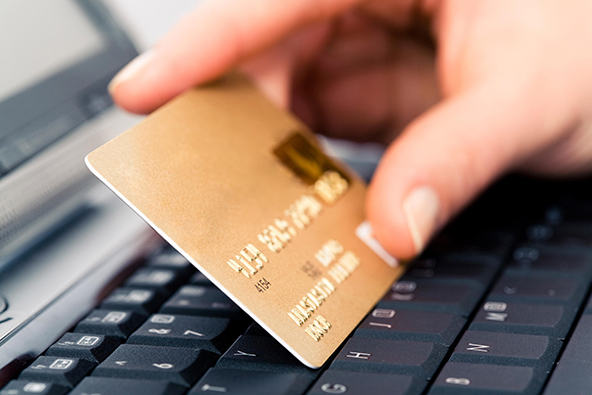 Successful e-commerce businesses have learned that support for a large variety of payment options at the checkout is a critical element of the sales process. That's right, the checkout is very much a stage of the sales process. It is where a sale is completed or falls through, because the visitor discovers that her favorite choice is not supported and is unwilling or unable to use another form of payment.

That's why you see so many logos of payment companies at the checkout pages of big e-commerce websites.

Offer As Many Payment Choices As You Can

Here is a list of payment options your e-commerce checkout should support:
Payment cards. Support for all major credit and debit card brands is mandatory. I know that some merchants don't like accepting American Express, because it charges considerably more than its peers. Don't do it! Yes, it costs more to process an AmEx payment, but it is preferable to losing a sale.
Third-party payment services. Enable payments through third-party services and especially PayPal and Google Checkout. Many consumers without credit cards use PayPal as their primary, often exclusive, online payment option. There is no excuse for not supporting it. Keep in mind that, even if they wanted to, millions of consumers simply could not pay you any other way.
Electronic checks. Most major gateway support e-check acceptance and there is absolutely no reason not to take advantage of it. In fact, processing e-checks cost you much less than credit cards.
Financing options. Services like eBillme make it very easy for e-commerce businesses to offer a simple form of financing to customers.
5 Tips for Managing Payment Options

Once you select the payment options for your checkout, you need to make sure that they are properly managed. Following the guidelines below will help you do that:
Offer clear payment options. Customers should quickly and easily be able to make their payment choice. Focus on clarity in these particular areas:

Choice of card brands. To avoid confusing card brands, request that customers choose the brand they are using, in addition to providing the card's number. You can do that through a drop-down menu or a list of radio buttons. If there is a discrepancy, it will be easily discovered, as a card's brand can be identified by the account number's first digit, as listed below:



| | |
| --- | --- |
| Card Type | First Digit of Account Number |
| American Express | 3 |
| Visa | 4 |
| MasterCard | 5 |
| Discover | 6 |




Debit vs. Credit. Understanding of the meaning of options like "Debit" or "Credit" can vary, so don't offer the choice.

Inform visitors that third-party payment services require setting up an account with them. PayPal, Google Checkout, eBillme and other third-party payment options can only be used if the consumer has an account with the service provider. Make sure you communicate that to your website visitors, don't assume that they know it.
Do not set a default payment option. This is something you should never do! You may indicate or advertise a preferred payment option, but do not pre-select any one of them. All options should be unchecked, so that customers can make a selection.
Honor your customer's payment selection. Once a consumer has made a payment choice, do not try to dissuade them, but honor their selection. Otherwise, you are inviting trouble in the form of bad publicity, customer disputes and chargebacks.
Confirm your customer's selection. To prevent any possible misunderstanding, display the selected payment option on a confirmation page and ask that your customer verifies it by clicking on an "Accept"or a similar type of button.

These are fairly simple procedures to implement, but with great potential impact. You can add your own items to the process, but don't overdo it. You don't want to make the checkout process more cumbersome than it needs to be.

Image credit: Acteva.com.