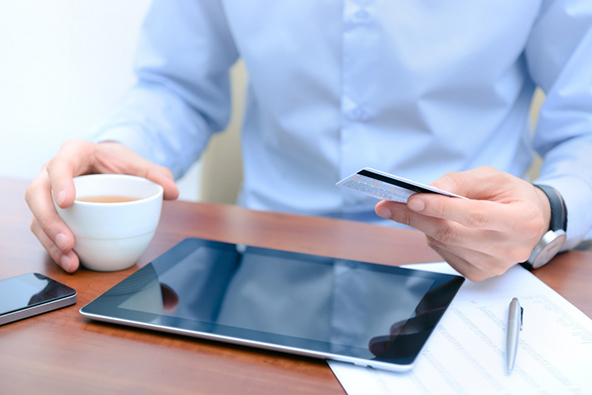 Providing high-quality and easily accessible customer support is a must for any business that wants to be around for the long term, regardless of the industry. Big retailers like Walmart and Target have figured it out long ago which is why they place their customer service stations right next to each store's entrance.

If you manage an e-commerce business, your website should be designed to provide your customers with after-the-sale support that is just as accessible and helpful as the big retailers' help desks.

Your goal should be just the same as the physical retailers': to create a solid base of satisfied customers who will return to your website every time they need to purchase the type of product you sell and will recommend it to their friends. You will only achieve this objective if your customer service measures up to your customers' expectations. In this post I will show you how to do this.

How to Provide Great E-Commerce Customer Service

Your customer service policy should incorporate the following best practices:
Provide a customer service phone number. A phone conversation is the best substitute to a face-to-face interaction and you must make it available to both customers and visitors to your website. Make sure that the following requirements are met:

Display your customer service number on each page of your website. Most visitors and customers will land directly on an internal page, rather than your home page. Make it easy for them to locate your phone number by displaying it prominently in your website's header.
Adequately staff your customer service department. A prominently displayed customer service phone number will do you no good if there is no one to pick up the incoming calls. Make sure that you have enough people to do that.

Provide a customer service email. Some customers will prefer using email to contact you, so you will have to accommodate them. Consider implementing the following best practices:

Display your customer service email on each page of your website. The same considerations apply as with the phone number.
Provide a separate customer service email address. In other words, make an email address available specifically for customer service inquiries (e.g. support@example.com).

Set a response time for email inquiries. Customers need to know how soon they should expect their issue to be addressed. Implement the following procedures:

Acknowledge email inquiries with auto-respond emails. In addition to acknowledging receipt of the inquiry with auto-responders, inform your customers how soon they should expect a complete response.
Stick to the stated time frame. You will need to staff your customer service department sufficiently, so that all emails are responded to within the promised time frame.

Set inquiry response goals and monitor performance. You need to set goals for how quickly email inquiries are addressed and be able to monitor your customer service department's performance. The following procedures will help you achieve that:

Set a goal for responding to all inquiries. For example, set a goal of 1 business day. Similarly, you may set shorter time frames for addressing, say 75 percent or 90 percent of the inquiries.
Monitor performance on a weekly and monthly basis. Monitoring on a regular basis is the only way to find out whether your response rate meets the stated goal. If not, you will have to make adjustments and typically that means increasing the number of your customer service staff.

If you incorporate the above best practices into your e-commerce customer service procedures, you will help create a loyal customer base, which incidentally is the best marketing strategy there is. Another welcome side effect will be the reduced numbers of customer disputes and chargebacks. If you have a fifth item to be added to the list, please share it in the comments below.

Image credit: Entienda.cl.