Visa Card Number Format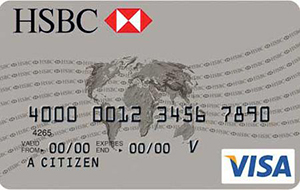 Credit and debit card numbers always begin with a six-digit long issuer identification number (IIN).

As its name indicates, the IIN serves to identify the card issuer, but it also indicates the card network, for which it is issuing its cards (e.g. Visa or MasterCard).

In the example offered in the image to your right, the card's IIN is "400000".

The American National Standards Institute (ANSI) is the organization which allocates IIN ranges to the card issuing networks, which, in turn, allocate them to their issuers.

In the table below I have listed the IIN ranges for Visa and Visa Electron, the latter being a debit card network, which Visa operates across most of the world, with the exception of the U.S., Canada, Australia and Ireland.
| | | |
| --- | --- | --- |
| Issuing Network | IIN Range Begins With | Length |
| Visa Electron | 4026, 417500, 4405, 4508, 4844, 4913, 4917 | 16 |
| Visa | 4 | 13, 16 |

The vast majority of Visa debit and credit card numbers start with 4 and are 16-digit long. The numbers are always spaced in four groups of four digits each, like this: "4xxx xxxx xxxx xxxx".

There are, however, a few Visa account ranges using a 13-digit format. In the rare event that you do see such a number, don't automatically reject it as fraudulent, but subject the card to regular treatment.

Additionally, as I have explained below, each Visa and Visa Electron card number can be easily validated using a simple formula.