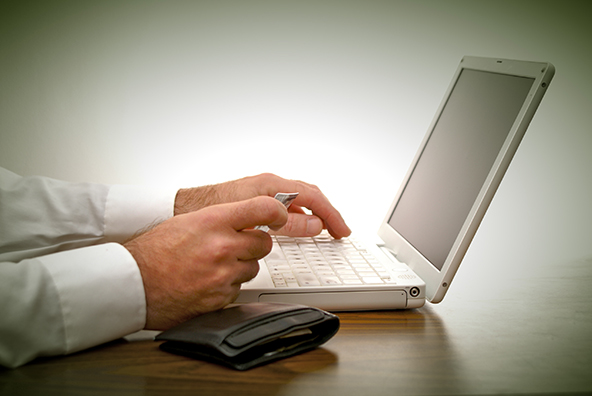 Your e-commerce website should clearly communicate to visitors where you stand on consumer privacy and what you do to protect personal information, how billing and shipping will be handled, and what your return and refund policies are.?áThe more customers know about your business practices, the better. Implement the following features and content into your website and you will see less customer disputes and will reduce the number of chargebacks.
Full description of products and services. The importance of accurately describing the product that you are selling or the service that you are offering cannot be overstated.?áDifferent customers are looking for different features in a product and are evaluating the quality of a service based on criteria that you might not even consider. Provide as much information as possible, even if it looks redundant or needless. Use product images, if possible.
Telephone number and email address. Customers often have questions regarding their purchases. Providing an easy way to contact you is key to minimizing customer disputes and chargebacks.

Provide an easy-to-locate email contact option on your home page. For better results, offer customers separate email addresses for different inquiries (product, shipping, billing, return, etc.).
Send auto-respond emails to customers to acknowledge receipt of their inquiries and to inform them when they should expect their questions to be answered. Make sure that you respond within the promised time frame.
Display your customer service's phone number on your home page.?áYou should offer a toll-free number in addition to a local one. Email communication may very well be sufficient for many consumers, but not having a phone number to call is a leading cause for customer dissatisfaction and chargebacks.?áConsumers often need immediate attention and, if not provided, are likely to contact their card issuer and file a dispute.

Return, refund and cancellation policies. These policies should be carefully designed to demonstrate your commitment to customer satisfaction.

Your return, refund and cancellation policies must be made available to consumers through a link on your website's home page.
Customers must agree to the terms of these policies during the order process. Have your customers click on an "Accept" or "Agree" button to confirm acceptance of the policies before submitting their payment information.?áThen, once the order has been submitted, send your policy to the customers with the order confirmation email.

Recurring transactions. Recurring transactions are one of the major sources of customer disputes and chargebacks. You should require customers to click on an "Accept" or a similar button to acknowledge acceptance of the recurring payment plan agreement.
Product delivery policy. Include the delivery time frame and any restrictions that you might have on delivering your products. If there is a change in the delivery date, especially if it is going to be late, immediately notify your customer.
Shipping policy. Your shipping policy must be available to customers through a link on your home page and. With your shipping policy you should:

Explain shipping options and expected delivery.
Provide full disclosure of all shipping and handling charges.
Develop an email response system to inform customers of expected delivery delays.

Billing practices. A full disclosure of your billing procedures should be made available to customers at the time of purchase.

Tell your customers when their cards will be charged.
Inform customers how the transaction will be displayed on their credit card statement, so they can easily identify it.
Advise customers to keep a copy of the transaction.
Include your billing disclosure in the order confirmation email that you will send to your customers.

Transaction currency. Clearly state the currency that your transactions will be processed in. Do not assume that your customers will know that. Remember that the internet allows consumers from all over the world to visit your website. Once you have stated the transaction currency, you may provide a currency conversion tool to help consumers estimate the cost in their own money, but you should clearly state that this tool provides the conversion amount for information purposes only.

Home country. You need to state the country your business is established on your website. Your payment processor can help you with the statement.
Export restrictions. List on your website all export restrictions that you are aware of for the products that you sell.
Privacy statement. You will have to develop a privacy statement and make it available on the home page of your website. You should tell visitors:

What customer information is collected and tracked.
With whom this information is shared.
How customers can opt out.

Register with a privacy organization and display their sign on your website. A membership with an organization like BBBOnLine is another way to demonstrate to your website's visitors that you are serious about protecting personal data.

Image credit: Spruik.com.